WELCOME TO MY BLOG
My name is Susan Oluwatoyin Otokuefor Oludele but you can call me Susy. I'm a 20year old Nigerian Girl from bronx,Ny I am from the Igbo & Yoruba Tribe. I'm a Hair Stylist,
Photographer and Wardrobe Stylist in that order. I love To make new
friends and I love meeting new
people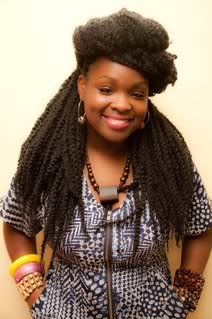 I Love Fashion & I love My Culture.
What made you name your blog African Creature?
-The Reason why I named my blog African Creature was because When I was Young I was always called mean names about being African and kids used to make fun of me and call me an african monster, african booty scratcher,ugly blacky, mean names.I was tortured by alot of kids. As I grew up I realized How beautiful I was from my personality inside and out. I don't believe in the word "UGLY" because what is Ugly to you may be Beautiful to someone else. Ugly is such a Harsh Term that you might use it to a person that has a horrible personality. So When I created the term "African Creature" it's sort of an Alter Ego. I use the term I was teased with before and make it into something positive. For Questions Please email KotonaruDesigns@gmail.com